Fall is a beautiful time in Northern Michigan. Sweaters, pumpkins, and mums, the gorgeous changing of the leaves, and the most important thing in the wine industry, Harvest. October weekends, here in wine country, are also the busiest time of year. We are excited to participate in that energy at BOS Wine Garden this year and invite you here for a wine and food curation experience, available Wednesday through Sunday. We have limited space inside, so we are encouraging reservations. Our curation experience involves wines from vineyards that Dave has either personally farmed or consulted on in Michigan and California. The wines are artfully paired with carefully selected meats, cheeses, and accouterments. We look forward to sharing with you our passion for farming, design, world-class winemaking, and the vineyards that make it possible!
We are SO lucky to have amazing neighbors who believe in the same farming, sourcing, and local philosophies that we do, and we think you should spend some time there, too. How fun of a day would it be to do a curation experience at BOS Wine Garden, then head to Short's (in Elk Rapids) and have lunch from Fried Food Truck, enjoy a hand-crafted cocktail from Ethanology, and then end your day with a relaxing glass of wine at WaterFire Vineyards? Does that sound like the perfect autumn day, or what?! So pull up your boots, throw on a flannel, and sip and nibble the day away.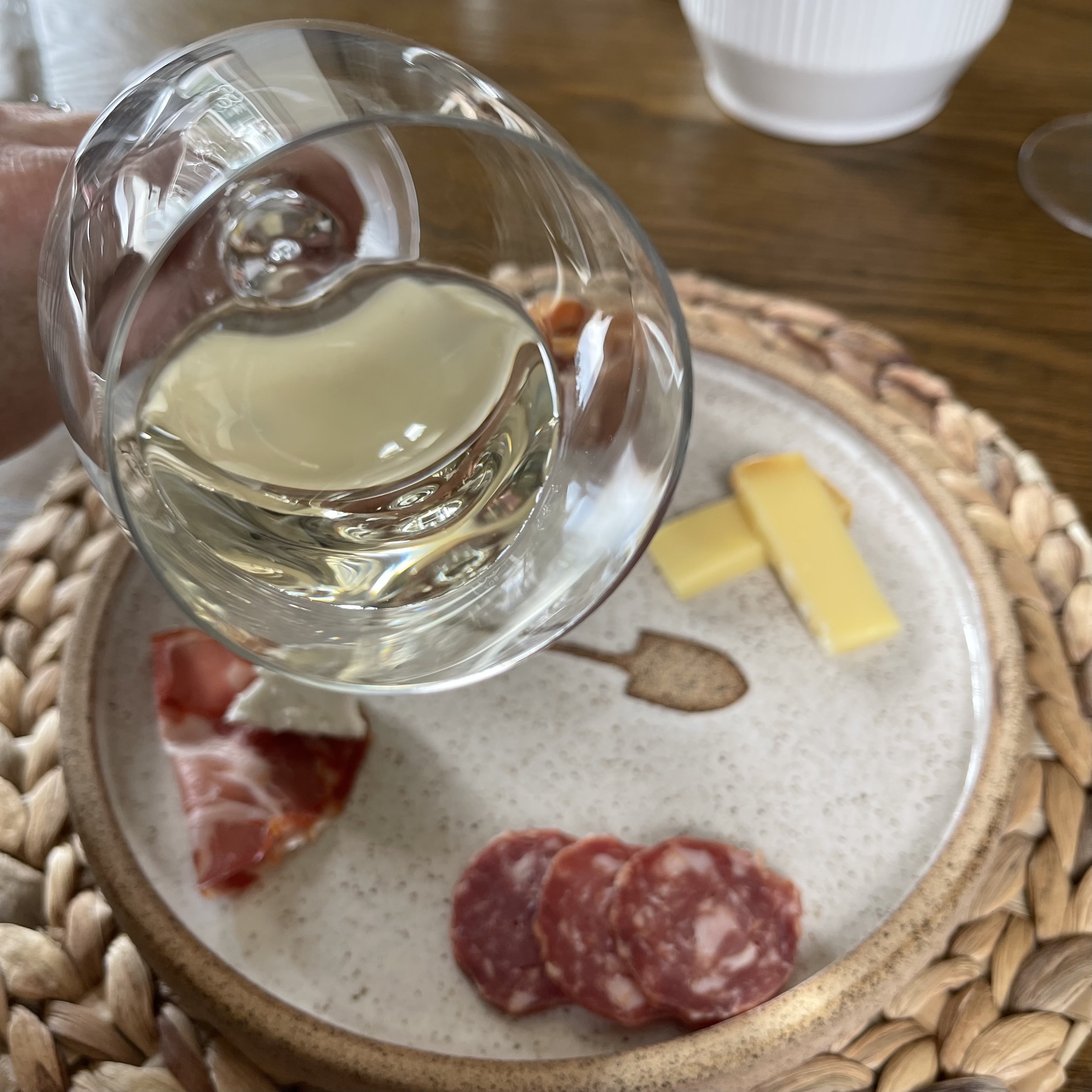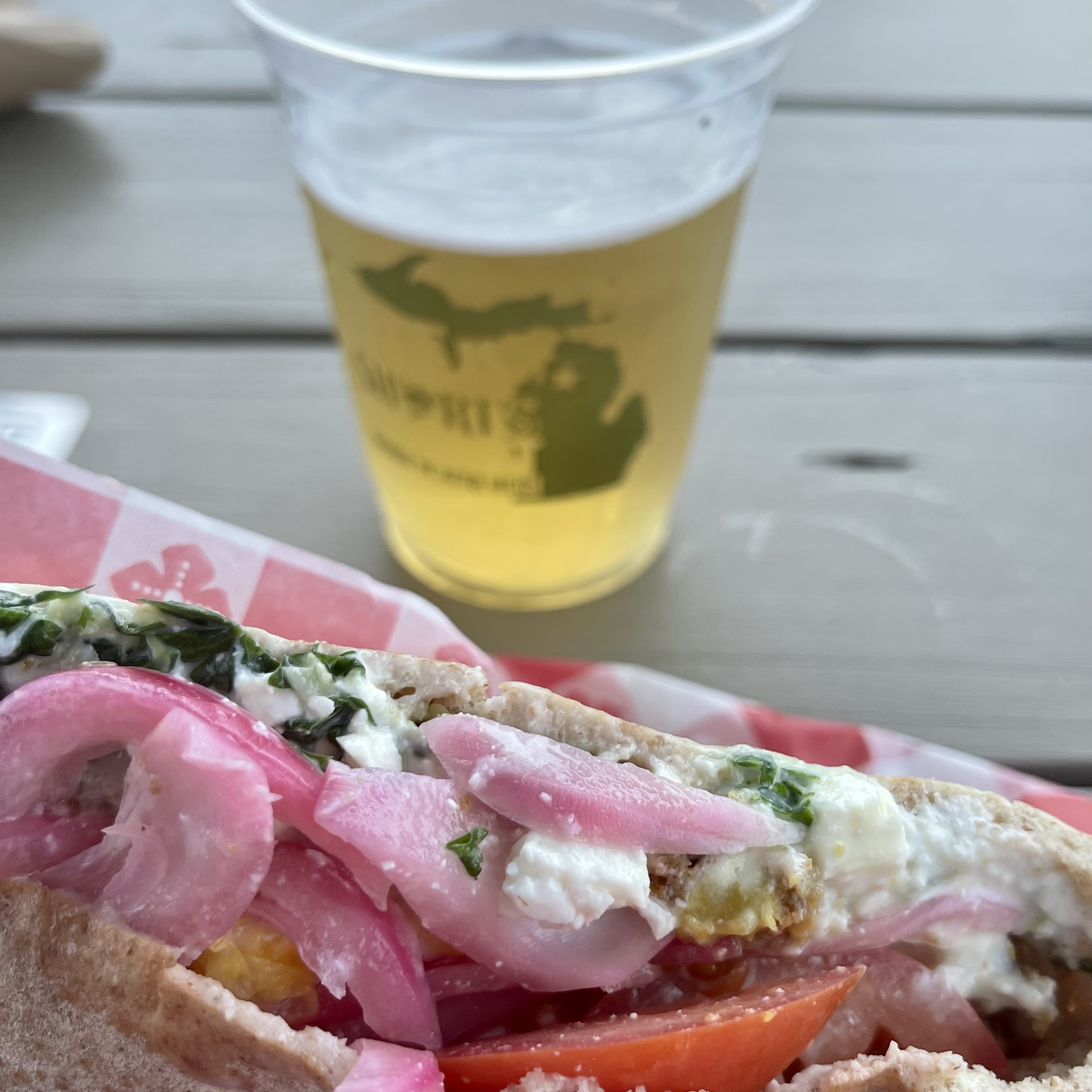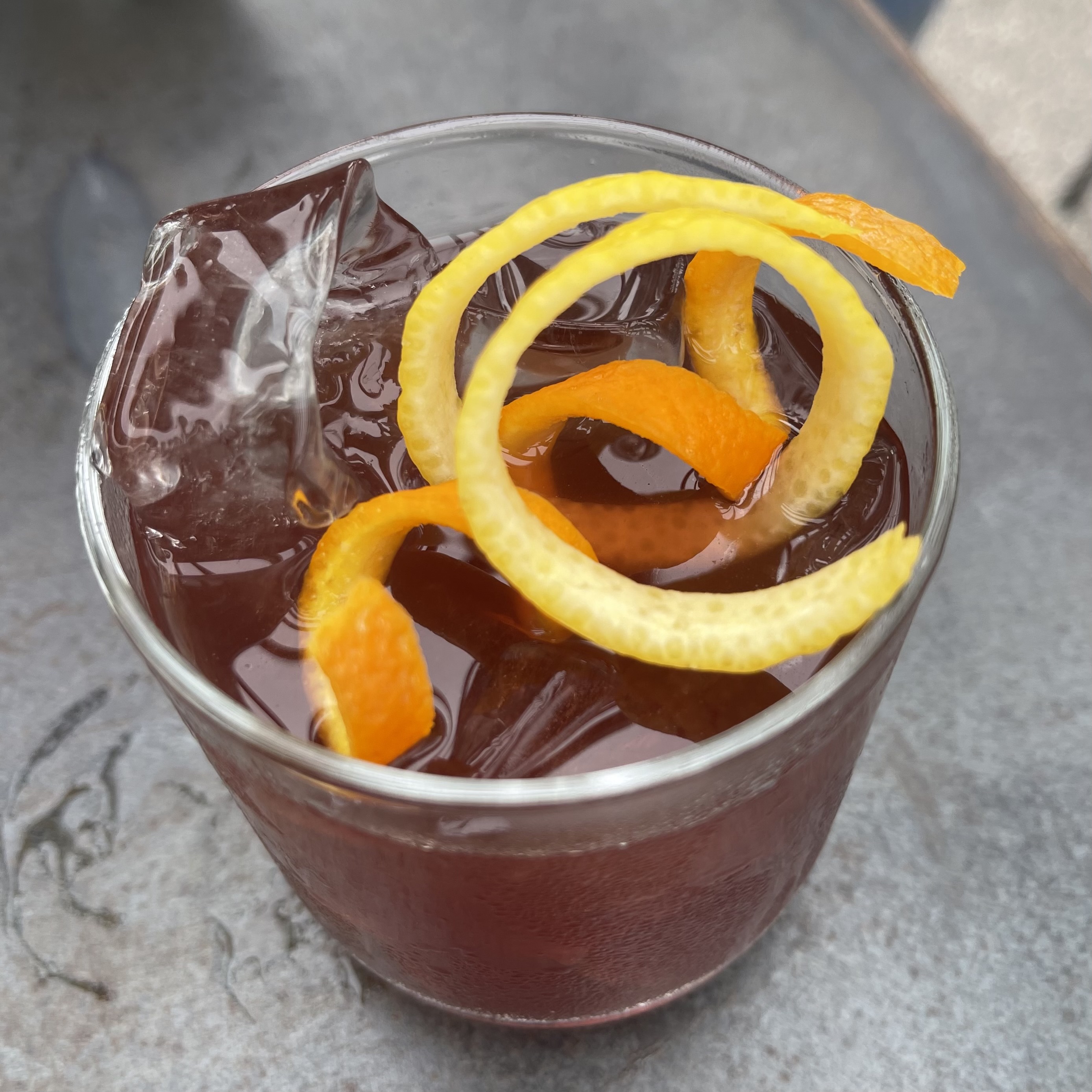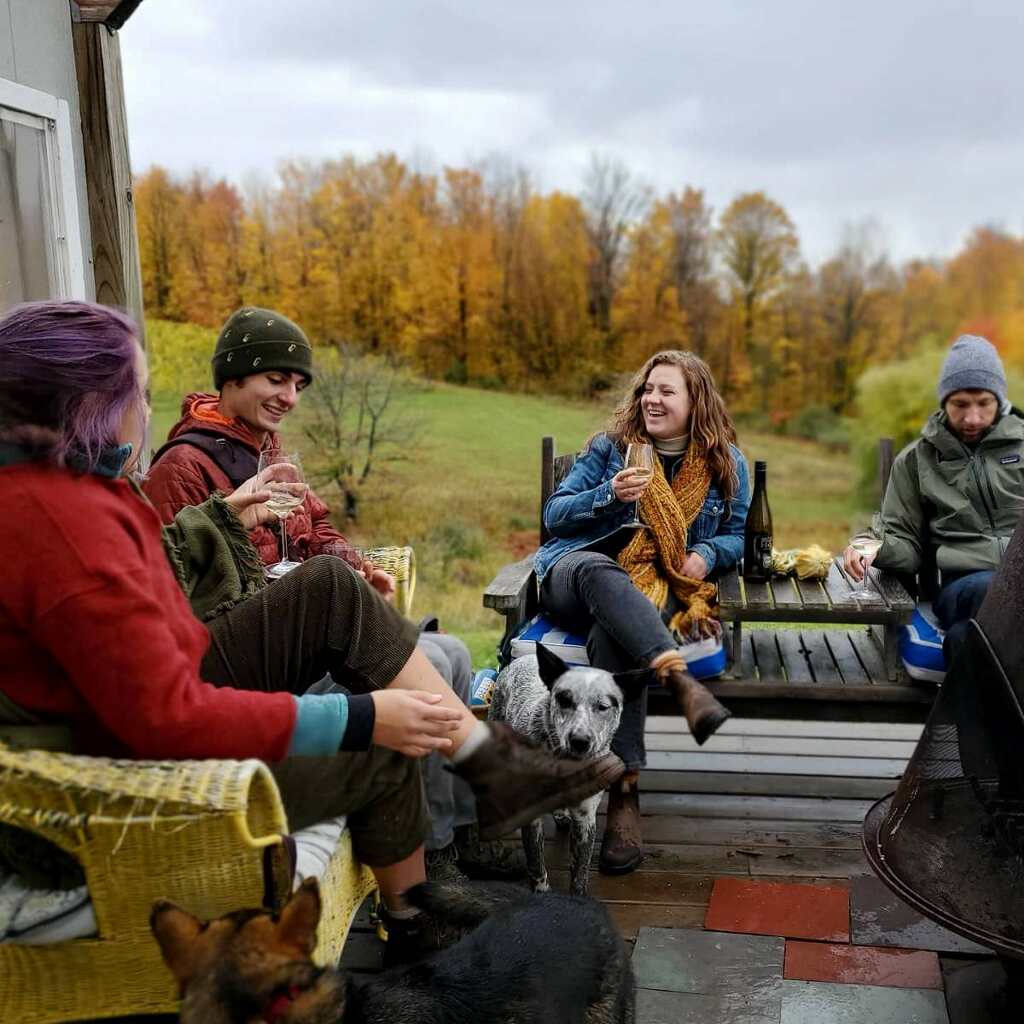 FRIED FOOD TRUCK AT SHORT'S BREWERY
Fried Food Truck is owned by our friends, Chef Adam and Caitlin Raupp. They specialize in sandwiches with local, fresh ingredients (such as eggs from local farm, Up North Heritage Farm!) that are the perfect complement to a Short's beer. They offer everything from a Pork Roll to a Falafel Wrap (my favorite) and a Great Lakes Walleye Fried Fish sandwich. The husband/wife team is hardworking, down-to-earth, and humble and makes the most out-of-this-world food. Fried Food Truck is open Wednesday-Saturday, 12-7 pm, and Sunday, 12-5 pm.
ETHANOLOGY
Simply put, Ethanology makes the best cocktails, ever. They are another husband/wife team of entrepreneurs. Nick and Geri Lefebre (Nick handles the logistics/operations, and Geri is the distiller/spirit developer) founded Ethanology on the commitment to encapsulate the diversity of Northern Michigan Agriculture. Their focus is to utilize botanicals that represent our region and source all of their ingredients from a 33-mile radius. From local farms to your glass! Ethanlogy's Fall hours are Thursday from 1-10 pm, Friday and Saturday from 1-11 pm, and Sunday from 1-6 pm.
WATERFIRE WINE
As the first sustainable vineyard in the Midwest, it's safe to say that WaterFire cares about the Great Lakes and the environment. They go to great lengths to protect the landscape around them, using no herbicides and low-risk pesticides that minimize air and water impacts. Their wines are fashioned in small batches from grapes they farm themselves and are absolutely delicious. Owners Chantal Lefebvre and Mike Newman planted the first vines in 2009 after converting the property over from a cherry orchard. They specialize in regionally underrepresented European varieties, Sauvignon Blanc and Grüner Veltliner, and superb Rieslings. This fall, they are featuring the 2020 Dry Riesling, and it's a must-try for sure. In addition, they are hosting their annual Harvest Party on 10/23. WaterFire Vineyards is open Tuesday - Saturday from 12-7 pm and Sunday 12-5 pm.
Avoid the crowds on Old Mission and Leelanau Peninsula this fall and spend a relaxing, intimate day with us. We'd all love to welcome you!